News - 2012
Randack News: News from the company
---
19 November 2012

| Randack Group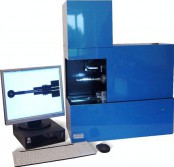 New Optical Precision Measuring System from ECM Datensysteme GmbH in cooperation with the IFU-institute Luedenscheid

The latest investment in our Quality Management is a state of the art 3-D optical precision measuring system, which allows us precise production controls and detailed dimensional reports also from small fasteners with a precision of approx. 0.0005 mm.
---
19 November 2012

| Randack Group

The Randack Group is now also represented in Czech Republic

In order to offer better services for our customer in East Europe, Mr. Rada is our new representative

Pavel Rada
Sales Agency
Fon: +42 (0) 3 11 - 51 44 58
Fax: +42 (0) 3 11 - 63 63 52
Mobile: +42 (0) 606 - 44 94 72
Mail: p.rada@rs-randack.de
Pod Hájem 279, Králùv Dvùr 267 01
Ceská republika
---
19 November 2012

| Randack Group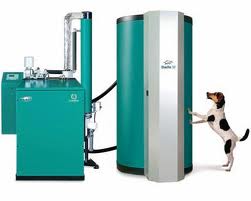 RS Randack has invested in CO2 reduction

RS Randack Spezialschrauben GmbH (RS) has completely renewed the companies heatingsystems during 2011 and has installed a CHP unit producing thermal and electrical energy, based on natural gas. This helps us saving energy and leads to significant reductions in CO2 emissions, helping to sustain a clean environment for future generations and fulfilling the aims of our ISO14001 environmental management system.
---
19 November 2012

| RFA Randack Fasteners Americas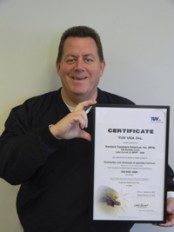 Randack Fasteners Americas is now ISO9001:2008 certified

In October 2011 the Randack Fasteners Americas Inc. (RFA) was certified by TUEV USA according to ISO9001:2008. Herewith, all the Randack Group companies proove, that they fulfill the highest international quality standards for their products and services.
---
19 November 2012

| Randack Group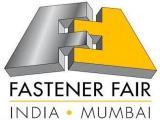 Fastener Fair India • Mumbai, the new exhibition for the fastener and fixing industry, takes place from 16 - 17 April 2011 at the Bombay Exhibition Centre in Mumbai.
Feel free to visit us on booth No. A 44.
---
19 November 2012

| RS Randack Spezialschrauben GmbH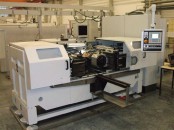 We have expanded our machine capacity at the RS Randack Spezialschrauben GmbH Hagen plant which gives us the possibility of high precise thread forming up to M200.
---
16 November 2012

| RFI Randack Fasteners India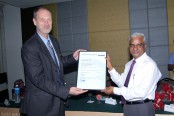 DIN EN ISO 9001 : 2008
We are very happy to sell all products from our RFI plant with an approved quality standard of the DIN EN ISO 9001 : 2008 certified by TÜV.
---
16 November 2012

| Randack Group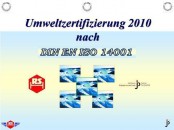 Randack priortizes matters of environment
Management of environment
Environment is the responsibilty of everybody for the safeguard of our future. The accurate and gentle exposure to natural resources is especially for our company an important contribution to society and is especially important to Randack.
---