News - 2017
Randack News: News from the company
---
14 September 2017

| RFI Randack Fasteners India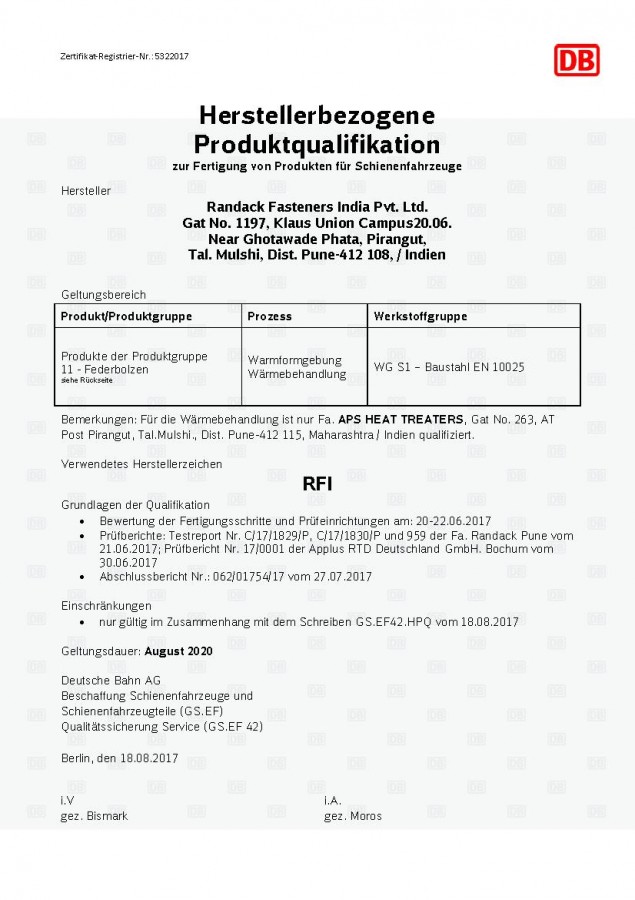 RANDACK FASTENERS INDIA is proud to announce to be an approved source to supply German Railways for successful achievement of qualification for Deutsche Bahn DB AG.
---
14 September 2017

| Randack Group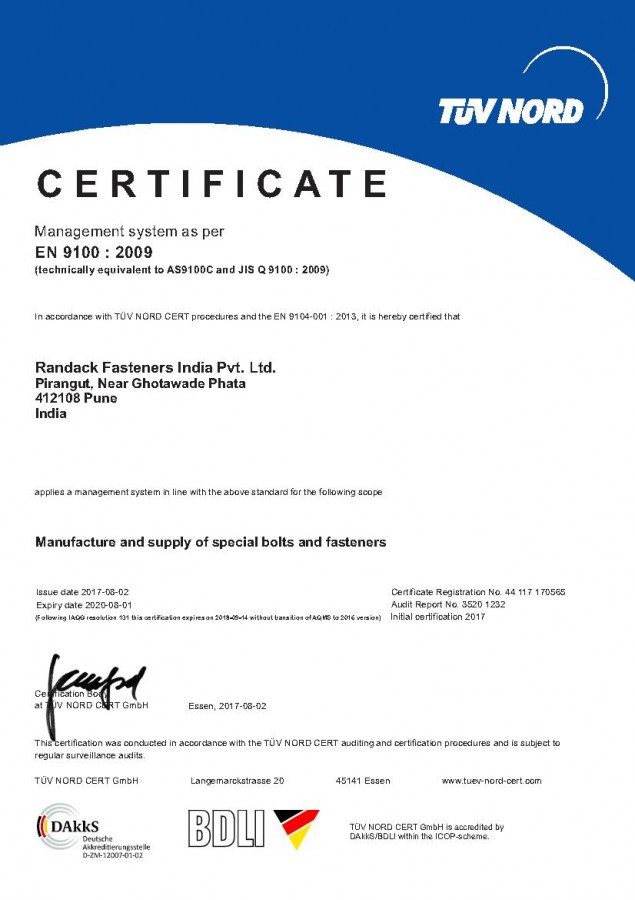 Randack Fasteners India team is all set to take-off into aerospace industry with the upgraded quality systems. As per the norms of Aerospace industry, Randack Fasteners India recently completed Aerospace AS9100 audit conducted by TUV Nord Auditors, and the auditors have recommended Randack Fasteners India for AS9100C Certification.
---
26 May 2017

| RFA Randack Fasteners Americas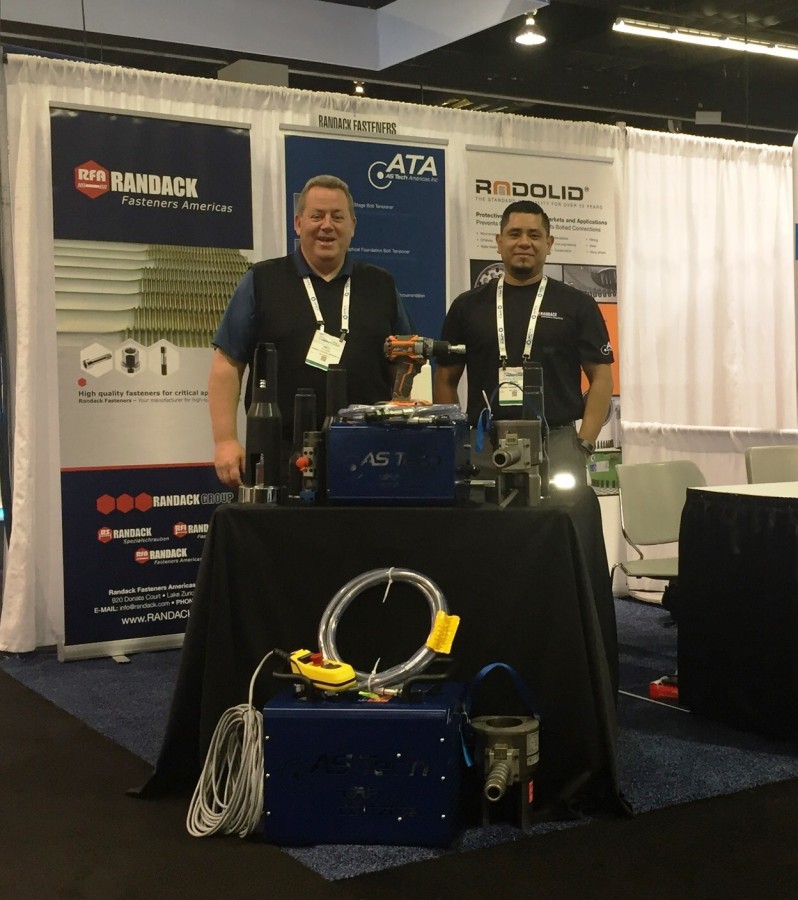 Randack Fasteners Americas (RFA) presented at the AWEA Windpower 2017 again the product lines "Fasteners, Tools and Protective Caps"
---
23 May 2017

| RFI Randack Fasteners India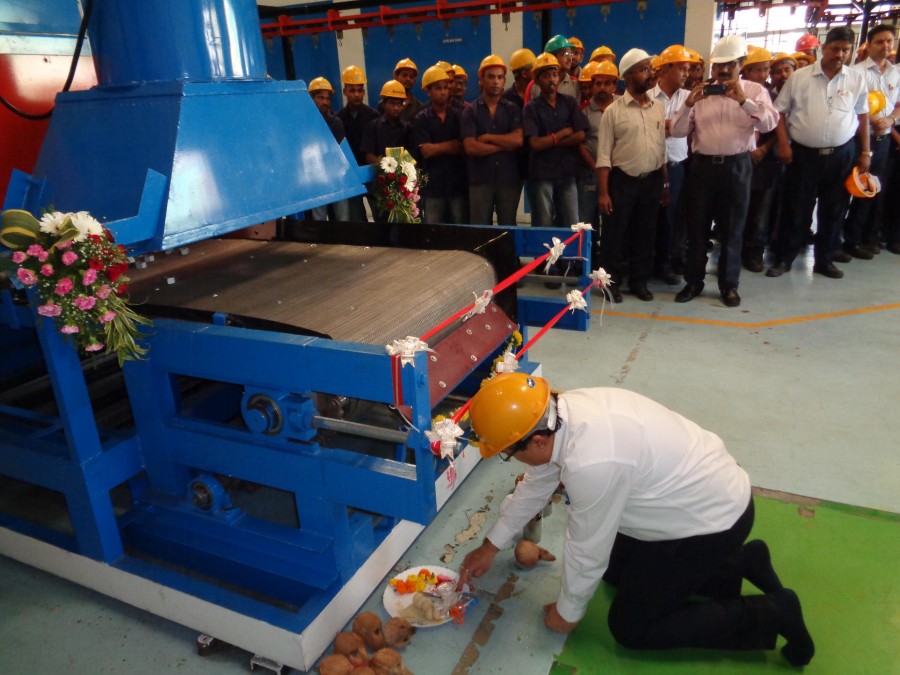 RFI´s existing coating factory for zinc flake coatings was extended with a fully automatic dip-spin coating line. This was ceremonial inaugurated on 11th of May 2017 through the Directors by a pooja and is already operating.
---
12 April 2017

| RFI Randack Fasteners India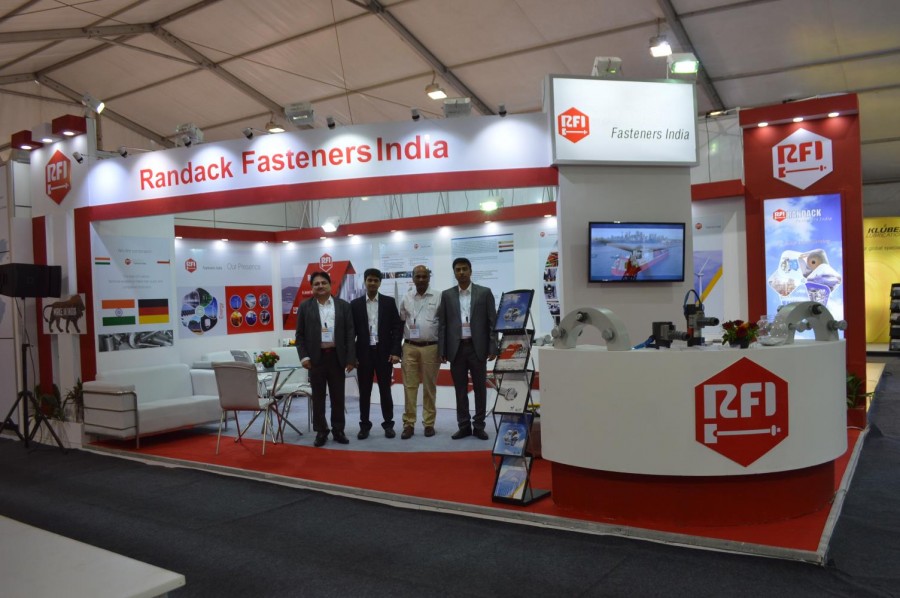 Randack Fasteners India Pvt. Ltd. participates in the fair Windenergy India 2017 in New Delhi - stall H1 B 206A
---